Children's Liturgy of the Word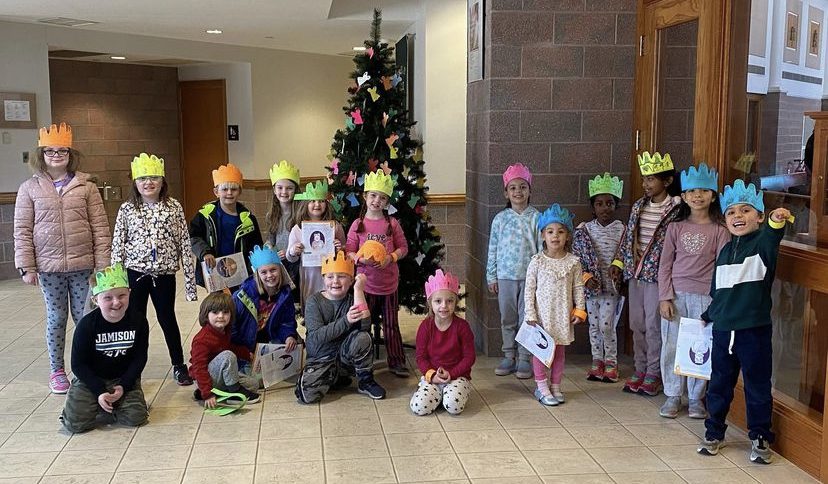 Children's Liturgy of the Word (CLOW) is a program in which the Sunday scripture readings are proclaimed and explained in an age-appropriate level to children in grades Pre-K to 4th. It is offered during the 10am Mass on Sundays during the school year. Note: There will be no CLOW on November 26, December 24, and December 31st of 2023.
If you are an adult interested in volunteering in our CLOW program please contact Danielle Kelly, MndKelly5@gmail.com.